news:

02.10.2020
The City Beyond Architecture Book is finally published! Glad to have contributed to it with several visual essays about the work of Huang Sheng Yuan and Fieldoffice. More info >> https://www.listlab.eu/en/catalogo/libri/serie-meridiano-120/the-city-beyond-architecture/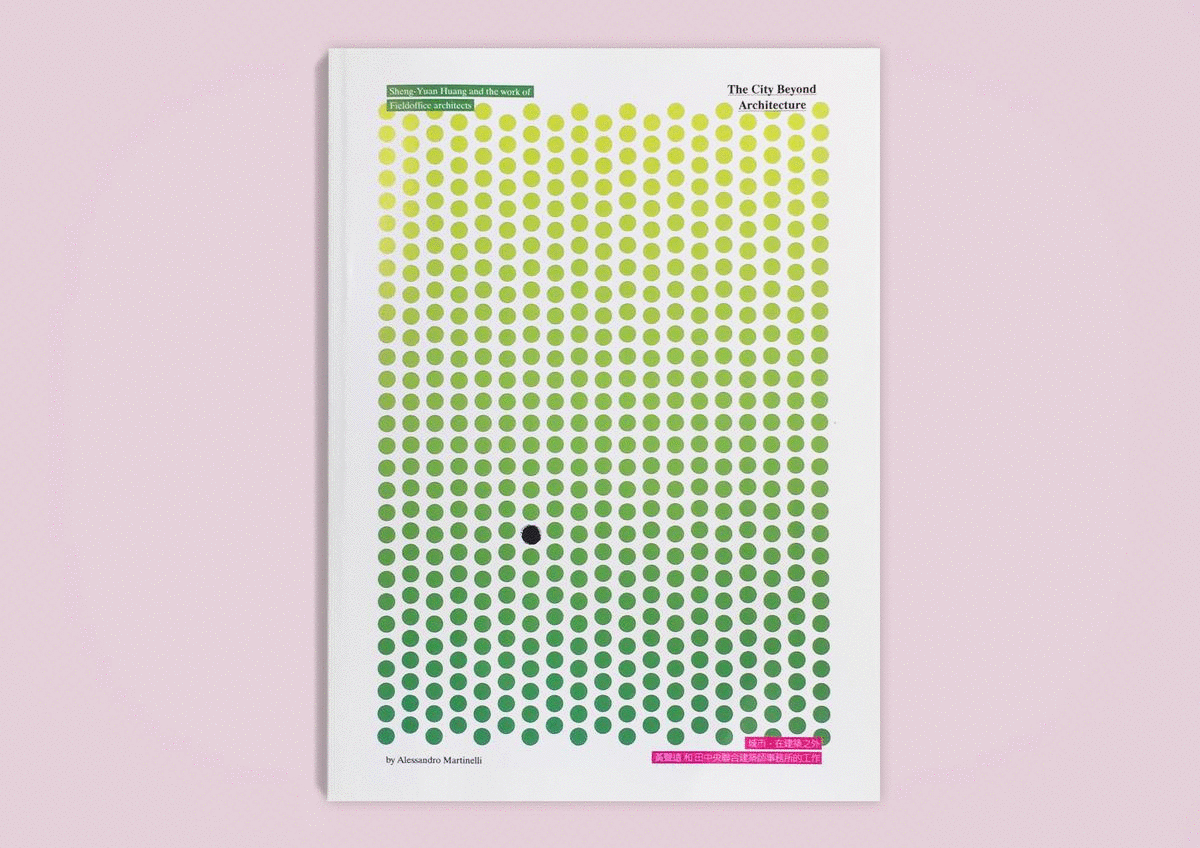 15.08.2020
Solo exhibition at 嘉俬房 & other Art things
Summer of Love 戀戀仲夏 11th august - 12th september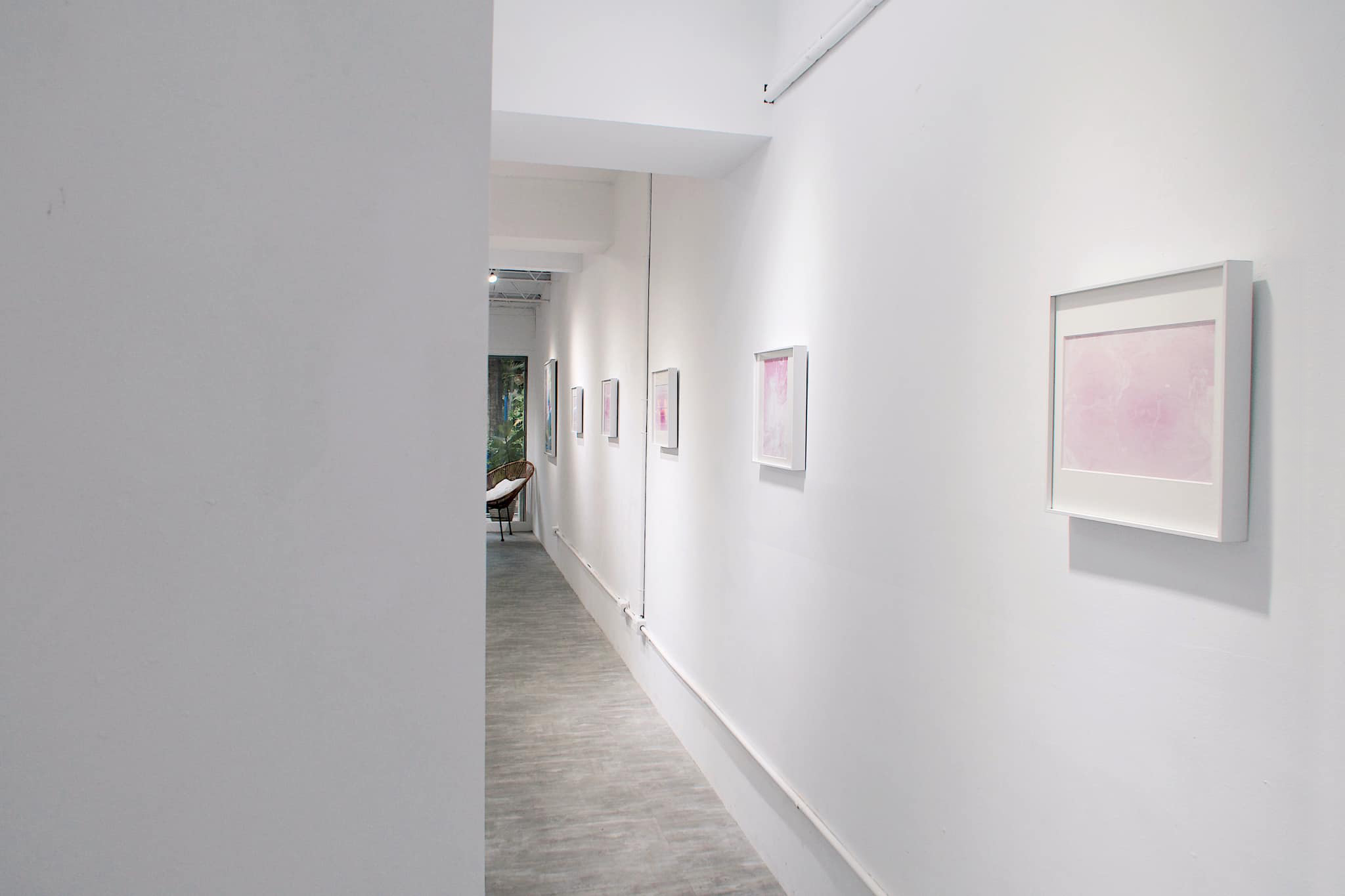 01.06.2020
36 Hours of Artist`s Cinemas at TCAC My Video Suspensions will be screened during the first weekend, more info at https://www.tcac.tw/2020-06-01-07-12-the-tenth-anniversary-of-tcac-transient-response-feedback-unit-1/



03.07.2020
Kids workshops, Huafan University Summer Camp, Taipei, Taiwan This year I will hold various activities to let children of Taipei understanding a bit better the space where we live. I first started teaching architecture to the children in @i2a.architettura in Switzerland. I think teaching to kids is a contribution that creative professionals can do to our society! Registration to the series of workshops is available on accupass https://www.youtube.com/watch?v=tQRP1tG7Fs4




30.05.2020-15.11.2020
Tea Wave 茶香流動 installation for exhibition




07.03.2020

Artist talk and Pop-up exhibition at Understory. Next Sunday during the presentation of new issue of HAGAI magazine and launch of FLOW art initiative, I will participate a talk with curator Yenyi Lee and showcase some of my works and stories behind, everyone is welcome to join ✌🏻
https://www.facebook.com/events/648653749215480/?notif_t=plan_user_associated&notif_id=1583426193420125


2020 《氣候 • 無名》瑪莉.利茲尼娜攝影發表

來自俄羅斯的藝術家瑪莉.利茲尼娜,面對日新月異的城市景觀及氣候變遷所帶來的地貌變革,她選擇讓美麗與哀愁凝固在光影幻化的鏡頭裡。

活動將展出瑪莉.利茲尼娜的攝影系列作品及訂製藝術書,並特別邀請到藝術家前來分享自己的藝術實踐如何回應環境永續。

此外,我們也將帶來睽違已久的 HAGAI 花開 獨立藝文誌新刊 –《永續號》。 在3/8婦女節的下午,我們期待來自不同領域的觀眾,與我們一同激撞永續的多種可能。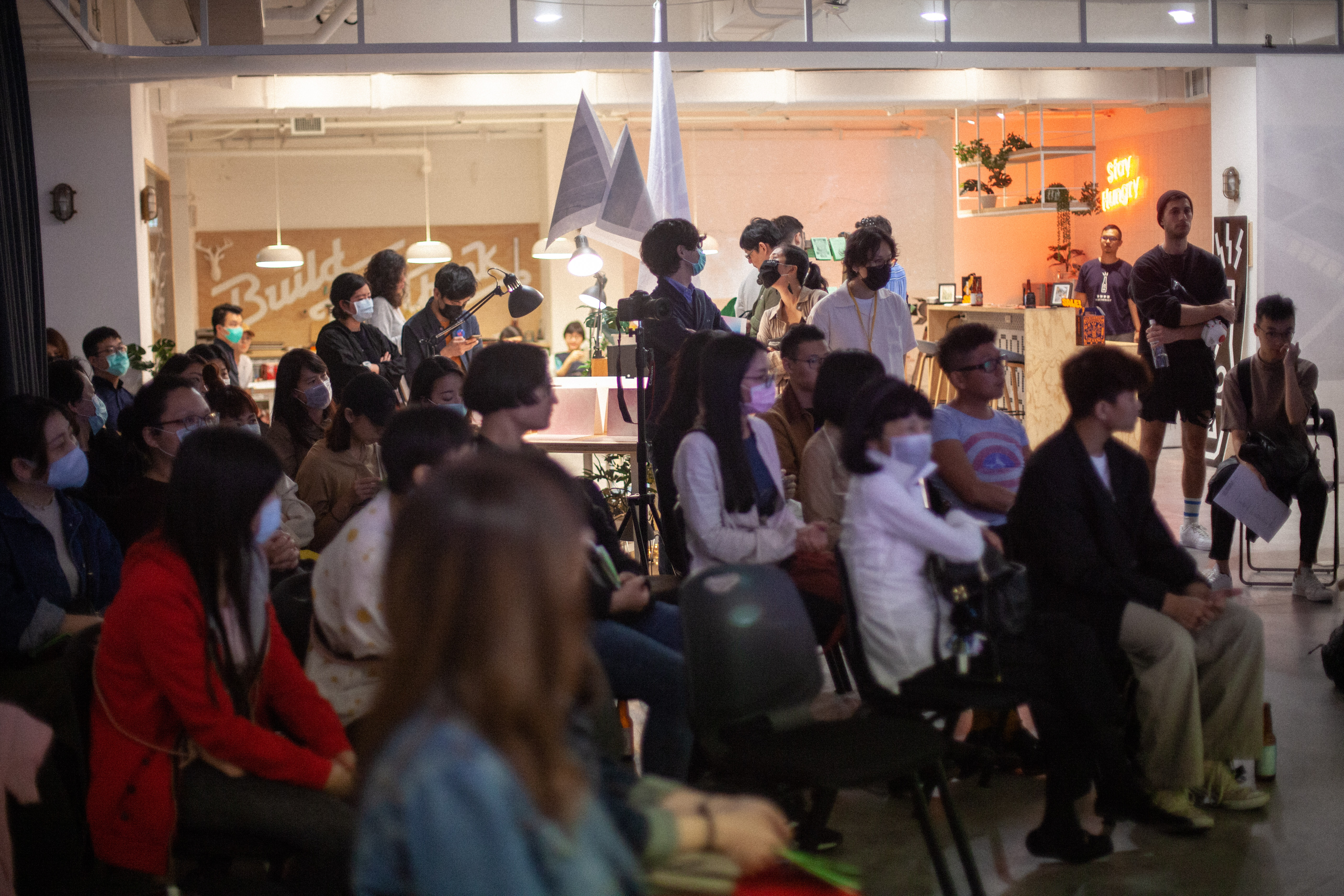 15.01.2020
🍋 Lemoncello, Live RadioTime: 01.15 (Wed.) 7:30-9:30pm
Venue: Taipei Contemporary Art Center
Presented by Yen Yi Lee and Maria Lezhnina

We found the transformation power in acidity, sourness, and the chemistry of cure.
The feeling of being reminded that change is the only thing stays the same, and stability can be found in movements by constantly adapting and changing. In this mixtape, we hope to bring you all kinds of twists and turns, sharing with you how many flavor, smell and texture of fruits have inspired creative act.

P.S. Bring your yoga mat!







11.01.2019

My work will be part of group exhibition at Jing Lü Gallery, welcome to join!



07.01.2020
Autumn-winter architecture studio final exhibition of design studio at Shih Chien University, that i instructed together with Alessandro Martinelli #see more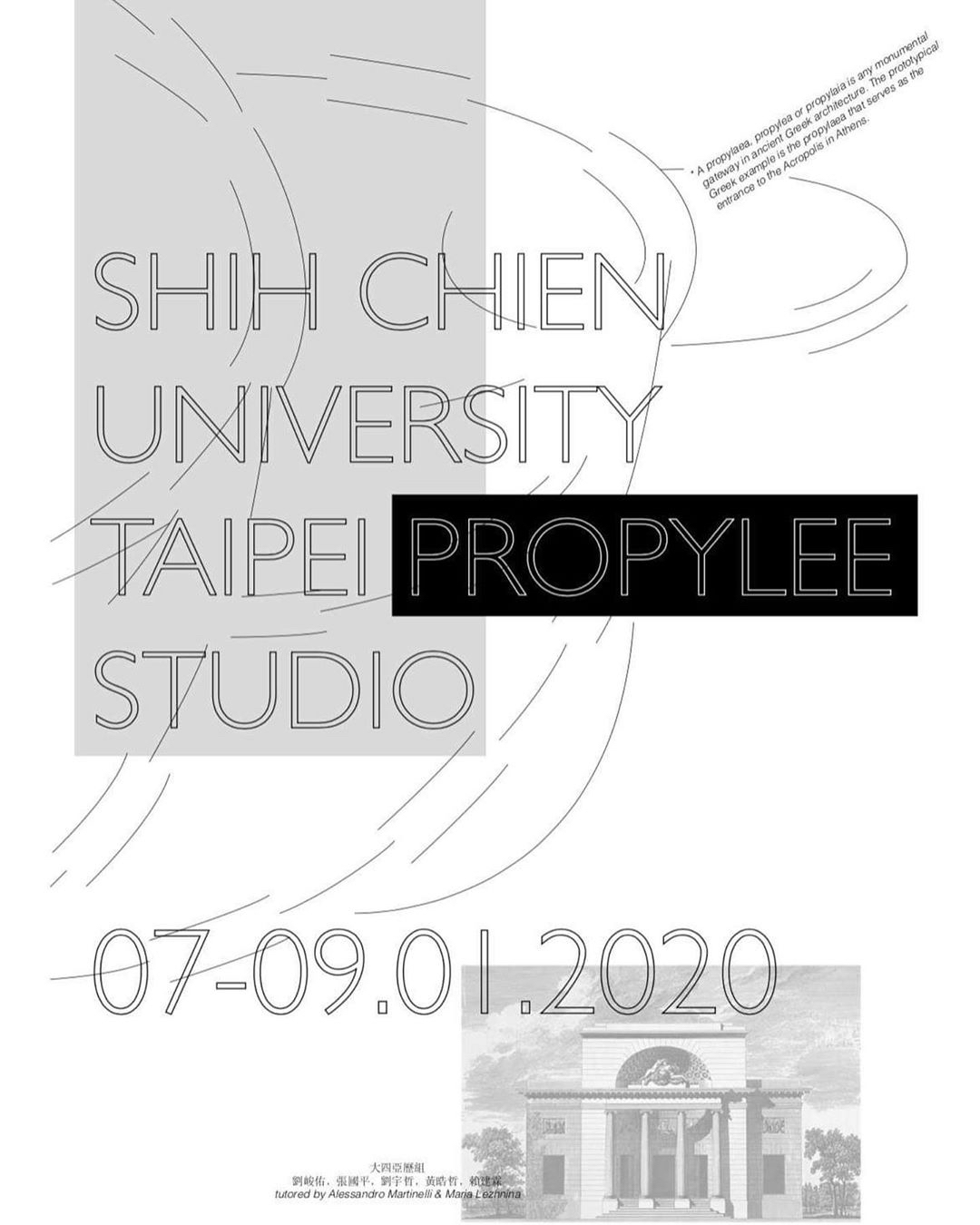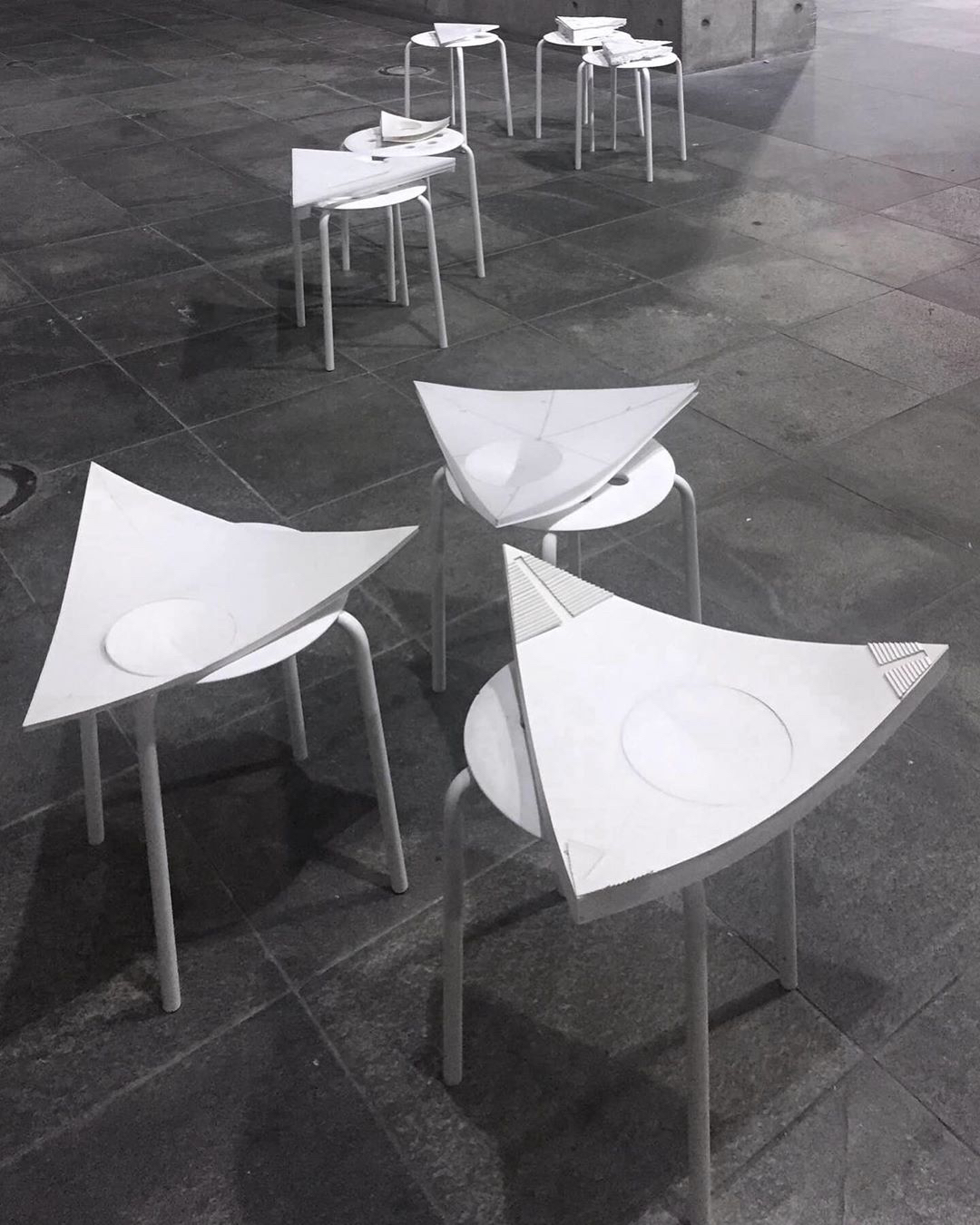 08.11.2019
In China for Lishui international photography festival and Art35 residency
https://mp.weixin.qq.com/s/rfThn3aaL3XrFz_i4L_X7Q




18.10.2019

Live radio `everything grows everywhere #2` with Yenyi Lee and exhibition at Taipei Art Book Fair



12.09.2019

On the Rise
Interview with singapore art platform Artling
https://theartling.com/en/artzine/on-the-rise-maria-lezhnina/





23.08.2019

Part of Contemporary Photography & Video Art salon
23-25 August, Auction Center, Taipei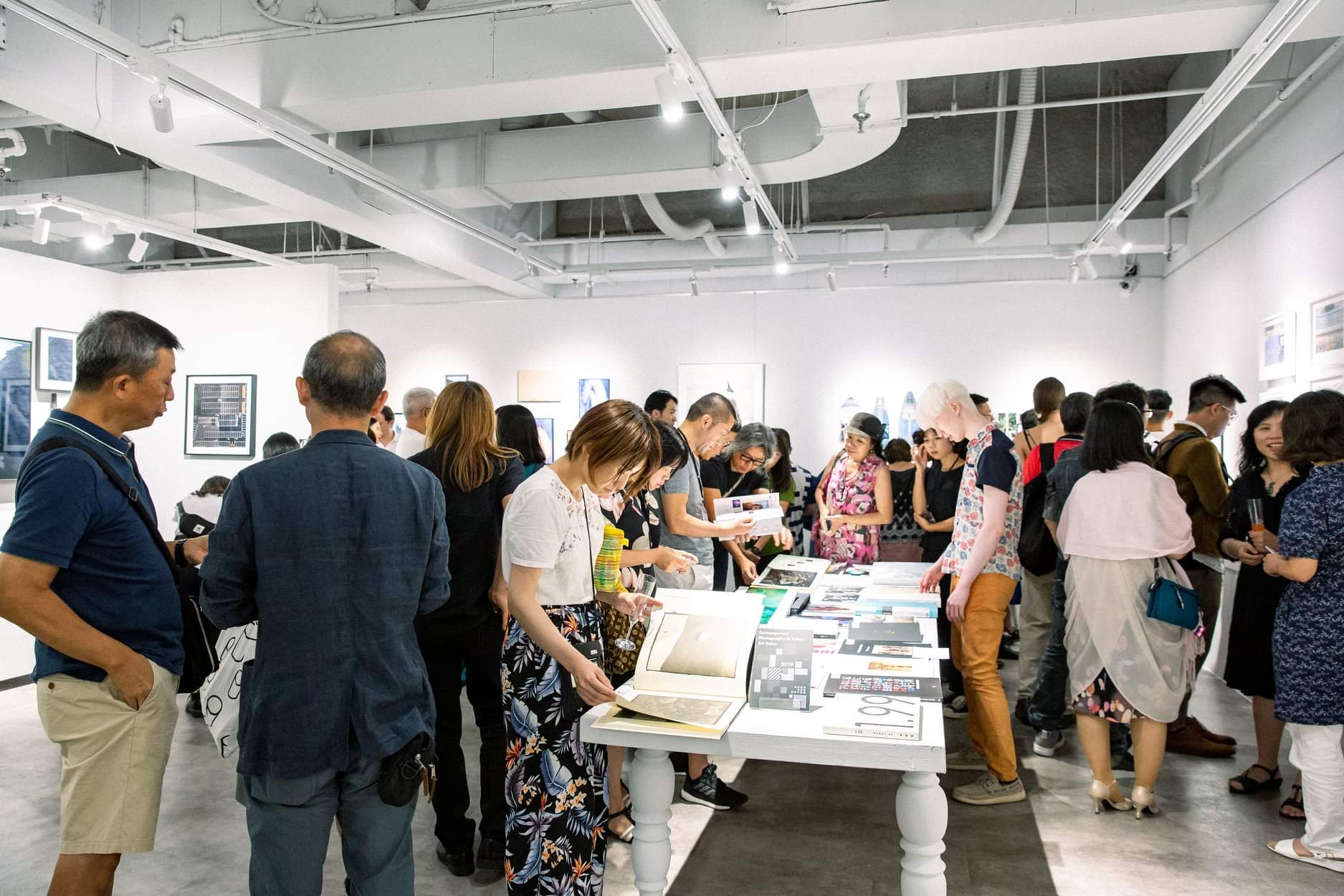 10.09.2019

How`s the weather?
Radio Show by Tzu Huan Lin & Campbell Watson. Was happy to contribute to the talk #listen here


12.07.2019
Exhibition and live radio show at I Never Read Art Book Fair Basel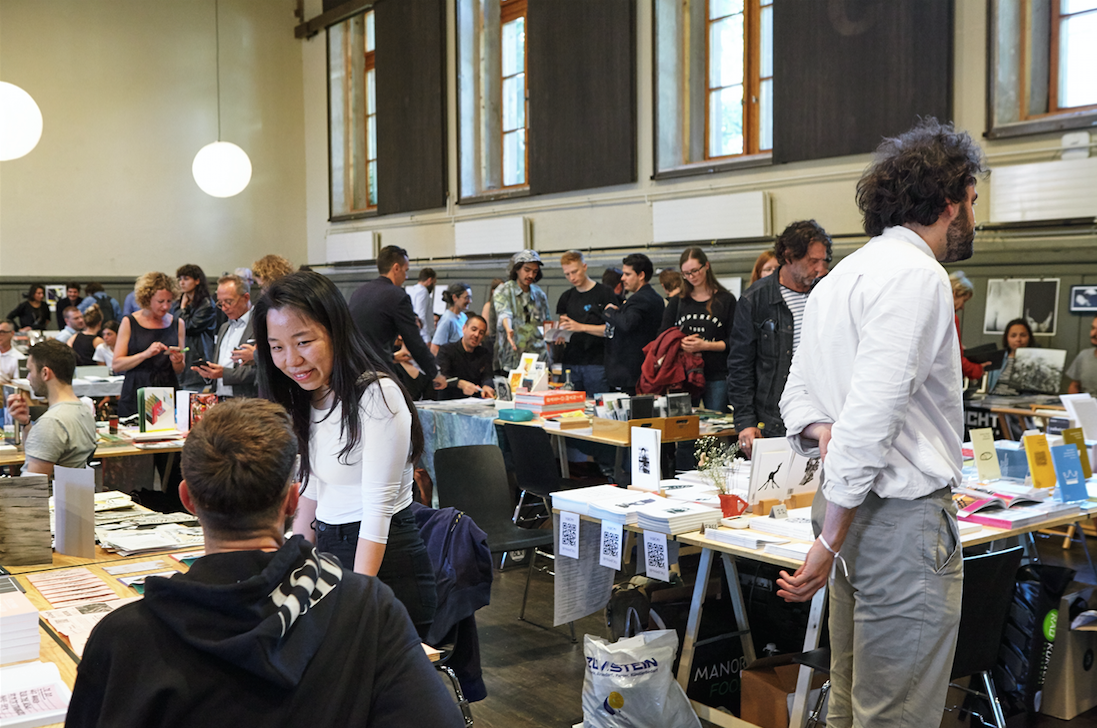 24.04.2019

Creative Expo Taiwan 臺灣文博會 key visual
Key Visual Artist for Taiwan expo of Culture, Culture on the Move #read more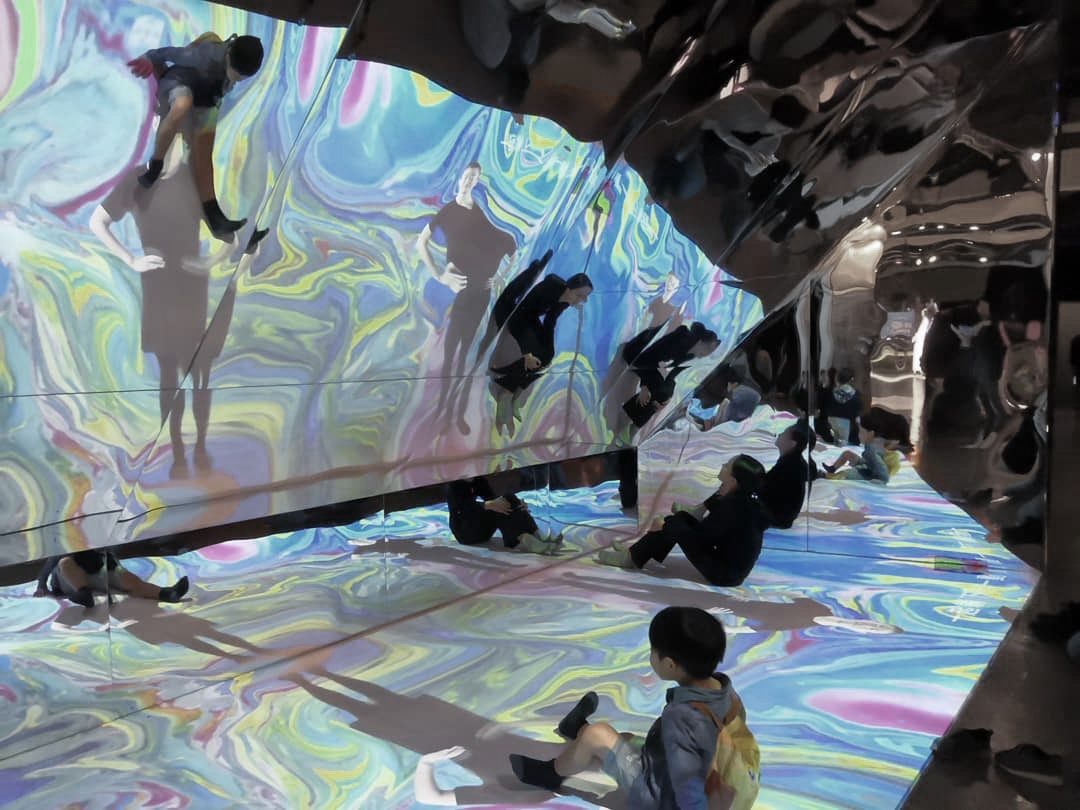 12.04.2019
Wonderfotoday 2019, I received Pahparn Sirima Award




18.11.2018

Made In Taipei
I am invitied to be one of the judge for Onfoto studio photography competition about the Image of Taipei today #more info
+ installation for Onfoto studio


Image courtesy Onfoto studio

07.01.2019

PUBLIC AIR STUDIO
final exhibition of design studio at Shih Chien University, that i instructed together with Alessandro Martinelli #see more



15.02.2019

`In bilico - Islands, Taiwan and Sicilia` The book is the catalog of the exhibition published by ListLab, available at Listlab.eu ISBN: 9788832080063




10.11.2018

`IN BALANCE: Taiwan - Sicily`Exhibition was promoted by Ni-Ma.it together with Mgazzini del Arte Trapani and Group.G (groupg.org). It showcased 9 artists from Taiwan and 8 from Sicilia, the work of which elaborates on different aspects of their culture and landscape of reference.
Artists: Antonio Sammartano, Angelo Crazyone, Arcangelo Favata, Andrea Lombardo, Igor Scalisi Palminteri, Luca Mannino, Mimmo Palmizi, Max Robino, 吳政璋 Wu Cheng-Chang, 廖俊裕 Liao Chun-Yu, 姚瑞中 Yao Jui-Chung, 周慶輝 Chou Ching-Hui, 劉星佑 Liu Hsing-Yu, Maria Lezhnina, 鈴⽊貴, Takahiko Suzuki, 李吉祥 Lee Chi-Hsiang, 吳耿禎 Jam Wu




18.08.2018

Air and Clay exhibition at URS27M, Taipei
#read more




30.08.2018
Dream House workshop at URS 27M, Taipei, Taiwan




10.03.2018 Sweet structures workshop at Songshan, Tabacco Factory, Taipei, Taiwan



15.06.2018

PHOTOGRAPHY IS ART Magazine feature, Hong Kong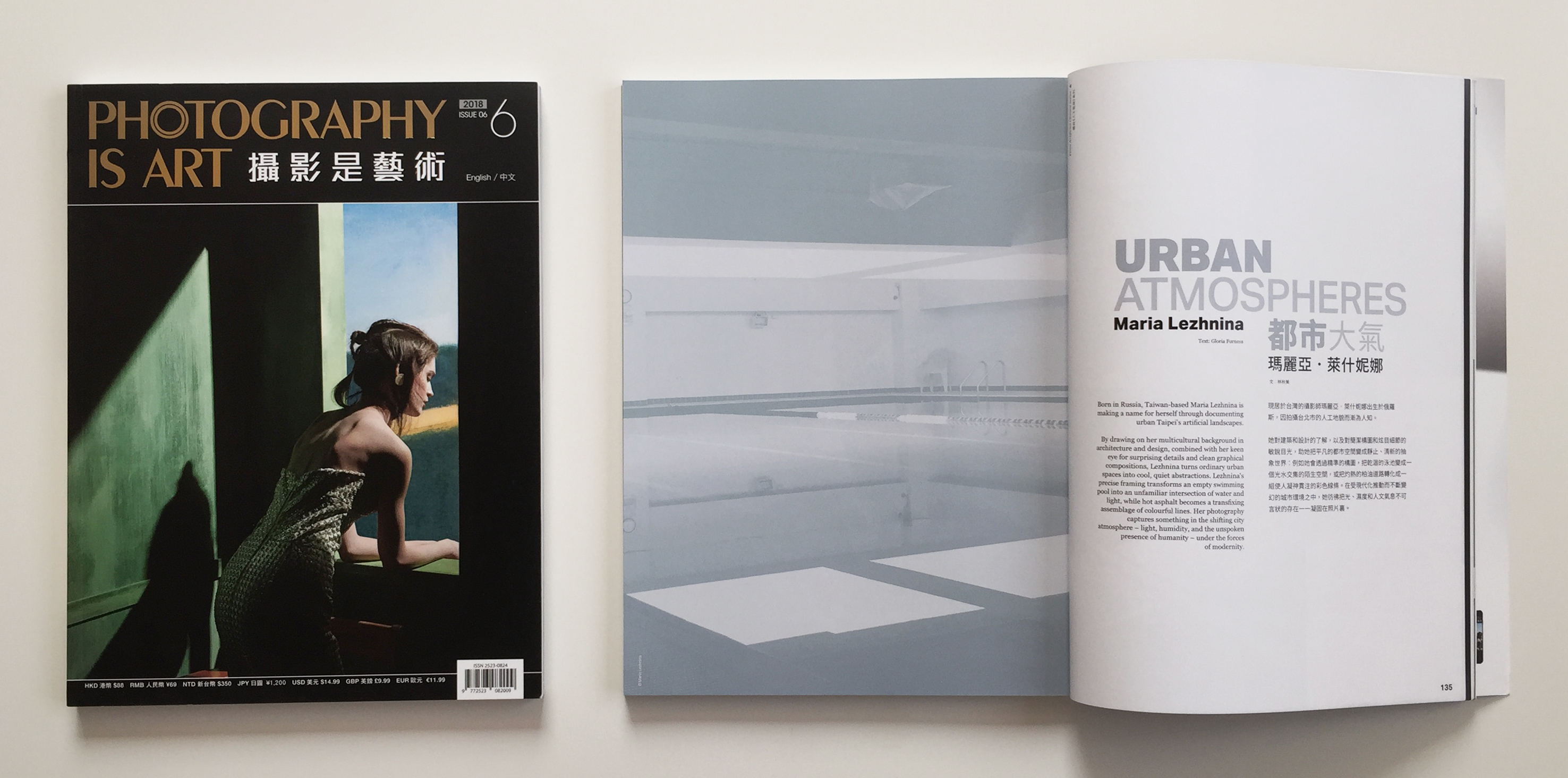 14.04.2018

The City is Tapestry - An exhibition about the shape of the city today Wanhua district case-study. Curated by Alessandro Martinelli and CCU, U-Market, JUT Foundation for Arts and Architecture



Image courtesy Yoshihiro Taniguchi

08.12.2017

Unknown Asia Photography ExhibitionCurated by Yoshihiro Taniguchi at DMOARTS gallery, Osaka
Artists: Evelyn Pritt, Hilarius Jason Pratana, Maria Lezhnina, Pam Virada Banjurtrungkajorn, Ray Tsuyumitsu, Yen Tzu-Sung



04.11.2017

exhibiting at Unknown Asia art fair, Herbis hall, Osaka



19.08.2017

Received two awards at Independent Tokyo art fair, from Ryoko Kodo and Ishibashi Koki!




23.09.2017

`A climatic state of art` artist talk at G Gallery, Taipei

10.09.2017
I received Yoshihiro Taniguchi award at Wonderfotoday art photography fair, awards exhibition will be held in G.Gallery, Taipei
20.01.2017
Crescere con l`architettura, i2a, Vico Morcote, Switzerland
#works
#prints
#contact
#instagram